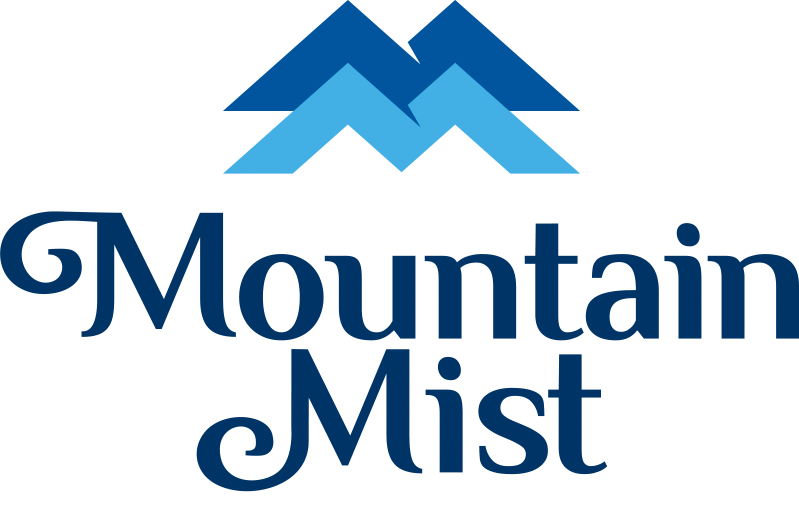 You fill every quilt, stuffed toy, custom home décor and creative project with love, warmth, comfort and pride – and so do we!
Here at Mountain Mist, we offer a wide range of products designed specifically with the quilter/crafter in mind. Take a glance below and discover our broad selection of products – all made with high-quality natural and synthetic fibers in unique blends to meet the specific performance criteria and needs of each individual project.
Mountain Mist's story goes all the way back to 1846 when two friends set out to develop batting that was superior to the rest. Over 170 years later, Mountain Mist remains an innovative leader in creating products designed with the quilter in mind – you! You'll be delighted with the options of batting available – all made with high-quality fiber and unique blends of natural and synthetic materials.
Quilt-Light 100% Polyester Batting has a light loft that gives it an old-fashioned appearance usually only seen in cotton batting.
Ultra Fine 100% Polyester Batting is uniform in thickness and soft to the touch with an ultra-smooth consistency – an excellent choice for apparel, crafts, and all needlework projects.
Quality Quilt Polyester Batting is a soft, medium-loft batting that is easy to handle, easy to stitch, and drapes beautifully. It's perfect for apparel, crafts, needlework projects, and all types of quilts.
Cream Rose 100% Cotton Needlepunch Batting is made with 100% unbleached cotton, so naturally it's soft, breathable, and drapes beautifully. It's perfect for all methods of quilting.
White Rose 100% Cotton Needlepunch Batting is made with purified cotton specifically designed to accentuate and brighten your white and light-colored fabrics. It's a perfect choice for all methods of quilting.
Sometimes you need an entire roll of batting for your project – and here at Mountain Mist, you've got options. Want a roll that is stackable? We've got that. Looking for something that's a blend of natural and synthetics? We've got that too. Of course, there's always our tried and true roll battings made with 100% cotton in both purified and natural options. Whichever you choose, you can count on it complementing your project.
100% Cotton Roll Batting is our top-selling batting. Available in both purified and natural versions, it's soft and drapes beautifully. Our 100% cotton roll batting is perfect for heirloom quilts, table runners, etc.
Super Fluff Roll Batting is made with an exclusive blend of 100% polyester that is slick to the touch with a smooth consistency. It's ideal for machine quilting and tied quilts.
ComfortLoft Roll Batting can be stacked or layered without shifting or sliding. It's fabulous for longarm quilting and a marvelous choice for a variety of quilted projects – hand, machine, or tied.
80/20 Cotton Polyester Blend Roll Batting is a durable batting that maintains its loft. It's lightly needle punched, thermally bonded, ready to use, and needles wonderfully by machine or hand.
Wool Blend Batting is perfect for any method of quilting and is available in all standard bedding sizes, from crib to king. This wool/poly blend provides enhanced strength and increased loft, giving excellent stitch definition/relief to quilting designs. You'll love this snuggle-worthy blend of 80% wool and 20% polyester!
Mountain Mist Pillowforms
Love styling your home with pillows? Of course, you do! That's why you're here! You're in the right place too, because we offer a variety of sizes and fill with our PillowLoft® and Designer's Choice® brands. PillowLoft® is aptly named with it's perfectly plump loft, and both products maintain their shape and wear beautifully.
PillowLoft Pillowforms are the ideal inserts for all your ready-made and crafted pillow covers. Not only are they perfectly plump with excellent loft, they also maintain their shape and wear wonderfully.
Designer's Choice Pillow Forms are filled with 100% polyester fiberfill with a non-woven cover. They maintain their shape and wear beautifully.
Mountain Mist fiberfills are formulated to fill each project with pride. Choose Fiberloft® – our premium fiberfill – when you need a versatile dry packing fiber. When you want a fabulously plush fiberfill that is ultra huggable, you need UltraFluff®. Of course, for those wanting a touch of elegance in their project, A Touch of Silk® is the fiberfill for you. Whichever you choose, you can't go wrong with Mountain Mist fiberfills.
Fiberloft Fiberfill is 100% premium quality polyester fiber that is easy to use and ideal for toys, soft crafts, decorations, pillows, etc.
Ultra Fluff Fiberfill is a slick, premium fiberfill that offers the smooth, satiny feel you desire in those embraceable creations. A super soft, slight, and silky-smooth 100% polyester fill that stuffs further than other products and does not bunch or bind.
A Touch of Silk Fiberfill is made with 5% silk and is so smooth and fine that it turns every creation into a work of art.
Eco-Craft Fiberfill is our environmentally friendly, naturally-based craft fiber. Eco-Craft offers the performance of synthetics and the peace of mind of natural materials.
Super Fluff Fiberfill is made with an exclusive blend of 100% polyester that is slick to the touch with a smooth consistency. It's the ideal fiberfill fluff to use for all types of craft and home décor projects.
Working on a home décor project? Do we have the perfect alternative to conventional foam for you! Smart Foam® is perfect for chair cushions, outdoor furniture, recreational vehicles, interior design projects, and more. It's 100% polyester, mildew resistant, hypoallergenic, flame resistant, and won't yellow or disintegrate over time. So, go ahead and get creative! We can't wait to see what you come up with!
Smart Foam is a smart alternative to conventional foam. It's mildew resistant, won't yellow/disintegrate over time, and allows for water to drain right through it – making it perfect for indoor/outdoor projects.
Sure Foam is our multipurpose conventional foam. It is soft, yet durable, and perfect for all your indoor/outdoor padding needs.
Luxury Foam joins a 1-inch layer of memory foam with a conventional foam base. The first of its kind made especially for crafters! It combines the advantages of both types of foam, adding comfort, support, and luxury to any home décor project. Luxury Foam is durable for everyday living, and is available in 2", 3", and 4" thicknesses.