Mountain Mist fiberfills are formulated to fill each project with pride. Choose Fiberloft® – our premium fiberfill – when you need a versatile dry packing fiber. When you want a fabulously plush fiberfill that is ultra huggable, you need UltraFluff®. Of course, for those wanting a touch of elegance in their project, A Touch of Silk® is the fiberfill for you. Whichever you choose, you can't go wrong with Mountain Mist fiberfills.
Fiberloft Fiberfill is 100% premium quality polyester fiber that is easy to use and ideal for toys, soft crafts, decorations, pillows, etc.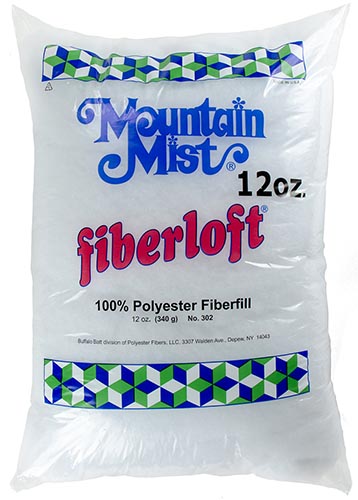 Ultra Fluff Fiberfill is a slick, premium fiberfill that offers the smooth, satiny feel you desire in those embraceable creations. A super soft, slight, and silky-smooth 100% polyester fill that stuffs further than other products and does not bunch or bind.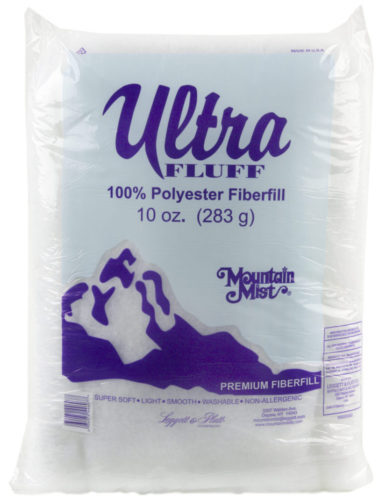 Super Fluff Fiberfill is made with an exclusive blend of 100% polyester that is slick to the touch with a smooth consistency. It's the ideal fiberfill fluff to use for all types of craft and home décor projects.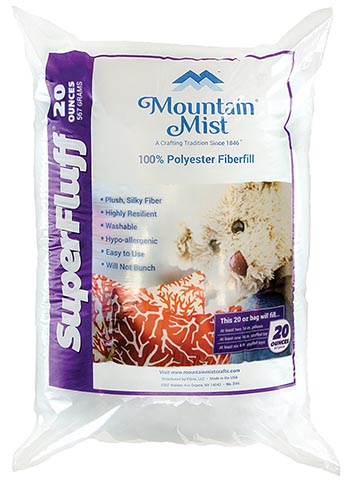 Eco-Craft Fiberfill is our environmentally friendly, naturally-based craft fiber. Eco-Craft offers the performance of synthetics and the peace of mind of natural materials.