MOUNTAIN MIST PILLOWFORMS
Mountain Mist fiberfills are formulated to fill each project with pride. Choose Fiberloft® – our premium fiberfill – when you need a versatile dry packing fiber. When you want a fabulously plush fiberfill that is ultra huggable, you need UltraFluff®. Of course, for those wanting a touch of elegance in their project, A Touch of Silk® is the fiberfill for you. Whichever you choose, you can't go wrong with Mountain Mist fiberfills.
PillowLoft Pillowforms
PillowLoft Pillowforms are the ideal inserts for all your ready-made and crafted pillow covers. Not only are they perfectly plump with excellent loft, they also maintain their shape and wear wonderfully.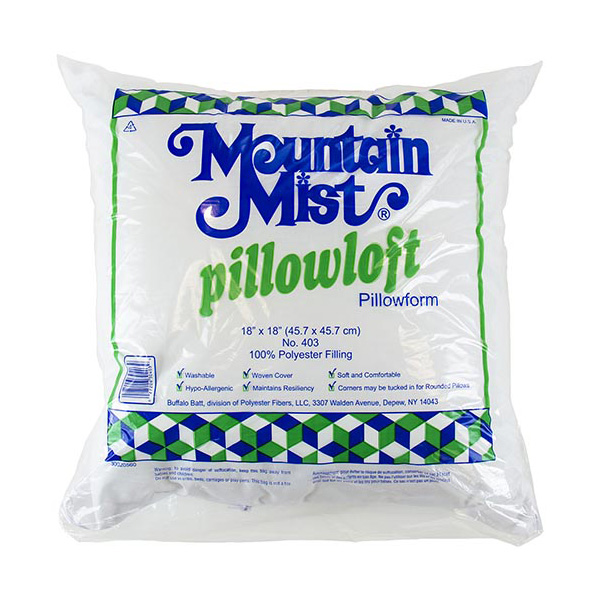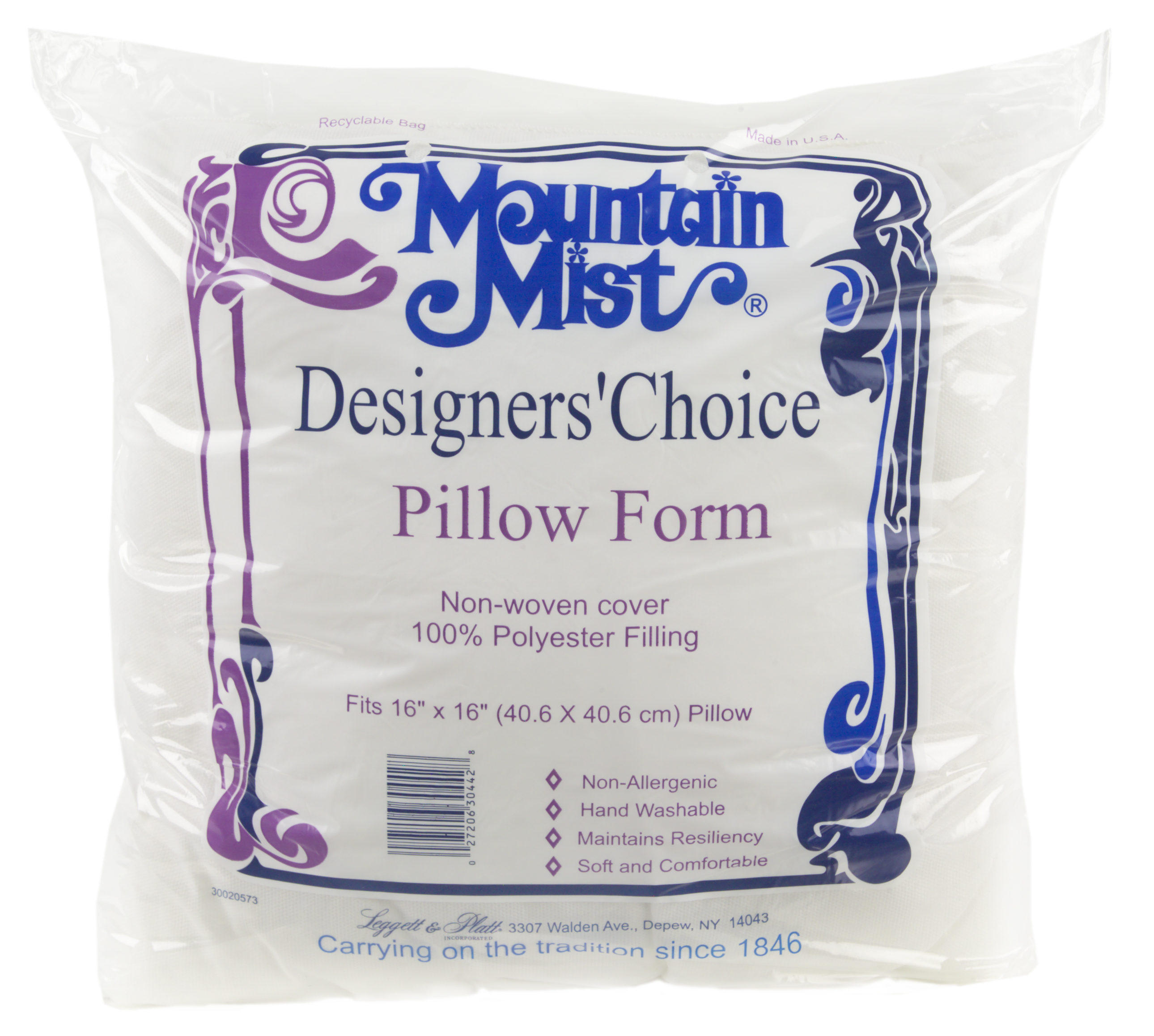 Designer's Choice Pillow Forms
Designer's Choice Pillow Forms are filled with 100% polyester fiberfill with a non-woven cover. They maintain their shape and wear beautifully.
Follow us on social media for product information, inspiration, Mountain Mist history, and more!
Address
3307 Walden Avenue
Depew, New York 14043
Call Us
Phone Number (716) 683-4100
Toll-Free Number (800) 345-7150
Email Us
mountainmist@fibrix.com
Sales Inquiries
To find a distributor for our products, or to inquire about opening a wholesale account, please email mountainmist@fibrix.com or call (800) 345-7150.