Mountain Mist Pillowforms
Love styling your home with pillows? Of course, you do! That's why you're here! You're in the right place too, because we offer a variety of sizes and fill with our PillowLoft® and Designer's Choice® brands. PillowLoft® is aptly named with it's perfectly plump loft, and both products maintain their shape and wear beautifully.
PillowLoft Pillow Forms are the ideal inserts for all your ready-made and crafted pillow covers. Not only are they perfectly plump with excellent loft, but they also maintain their shape and wear wonderfully.
Available in the following sizes:
12 x 12 inches
12 x 16 inches
14 x 14 inches
16 x 16 inches
18 x 18 inches
20 x 20 inches
22 x 22 inches
24 x 24 inches
26 x 26 inches
30 x 30 inches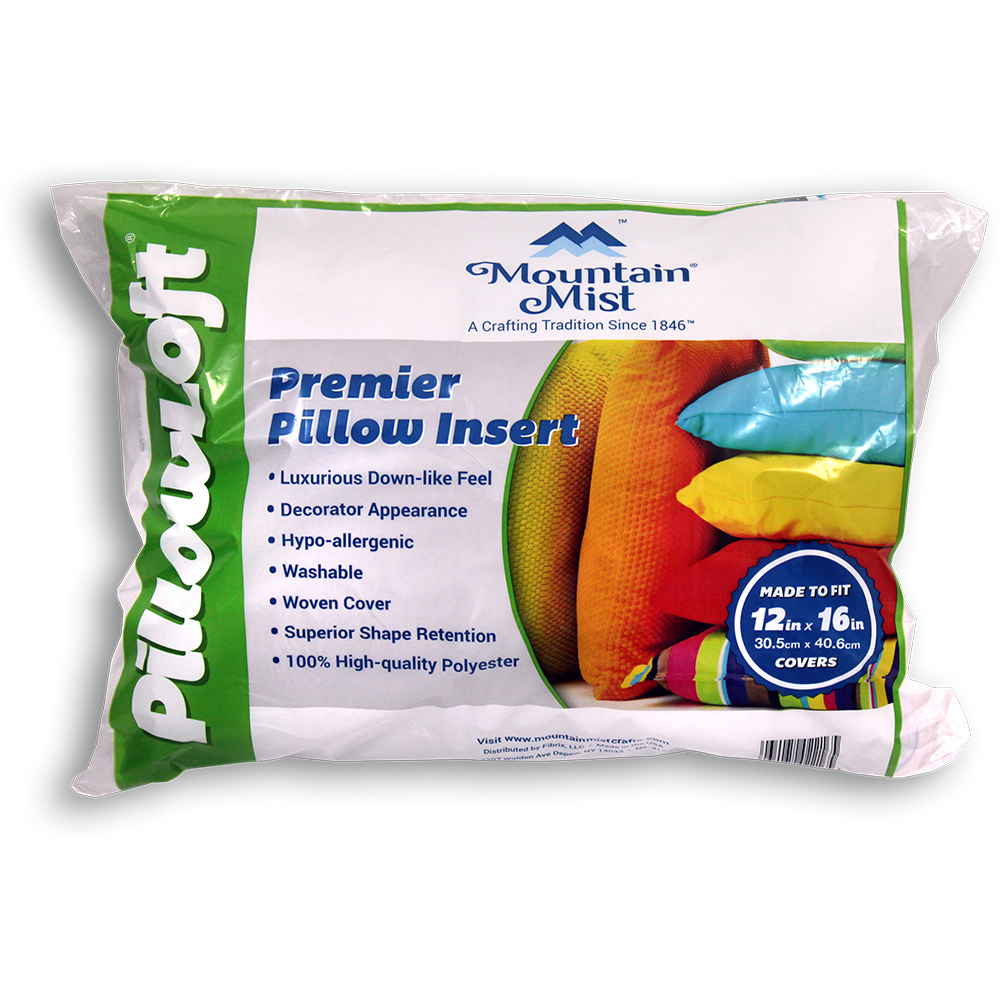 Designer's Choice Pillow Forms are filled with 100% polyester fiberfill with a non-woven cover. They maintain their shape and wear beautifully.
Available in the following sizes:
14 x 14 inches
16 x 16 inches
18 x 18 inches