MOUNTAIN MIST ROLL BATTING
Sometimes you need an entire roll of batting for your project – and here at Mountain Mist, you've got options. Want a roll that is stackable? We've got that. Looking for something that's a blend of natural and synthetics? We've got that too. Of course, there's always our tried and true roll battings made with 100% cotton in both purified and natural options. Whichever you choose, you can count on it complementing your project.
100% Cotton Roll Batting
100% Cotton Roll Batting is our top-selling batting. Available in both purified and natural versions, it's soft and drapes beautifully. Our 100% cotton roll batting is perfect for heirloom quilts, table runners, etc.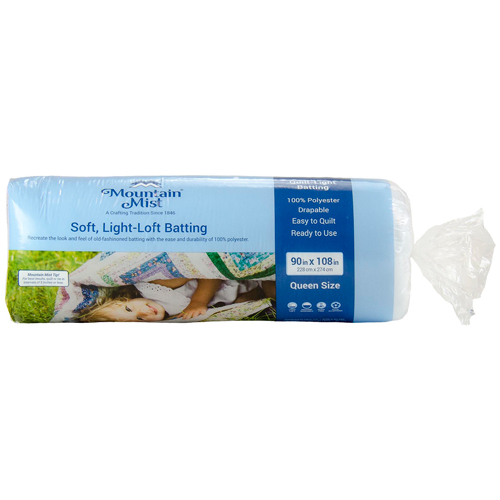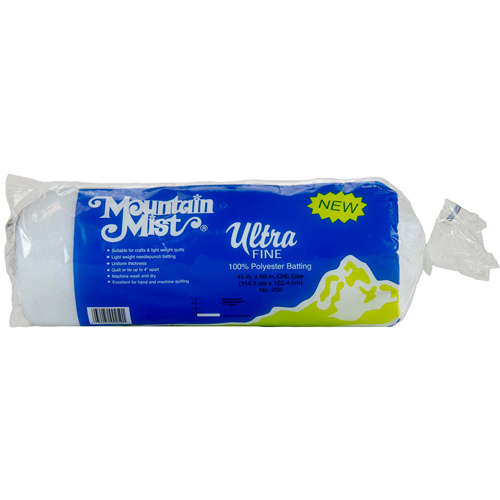 Super Fluff Roll Batting
Super Fluff Roll Batting is made with an exclusive blend of 100% polyester that is slick to the touch with a smooth consistency. It's ideal for machine quilting and tied quilts.
ComfortLoft Roll Batting
ComfortLoft Roll Batting can be stacked or layered without shifting or sliding. It's fabulous for longarm quilting and a marvelous choice for a variety of quilted projects – hand, machine, or tied.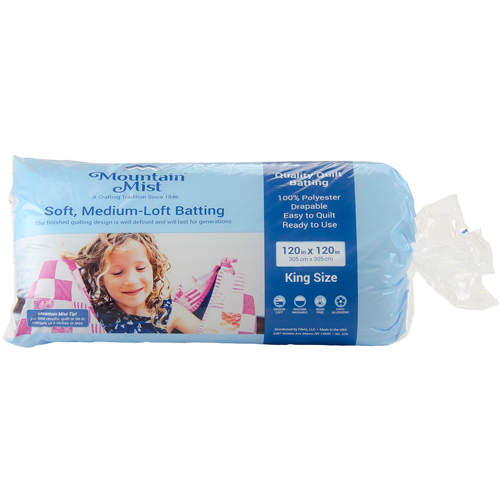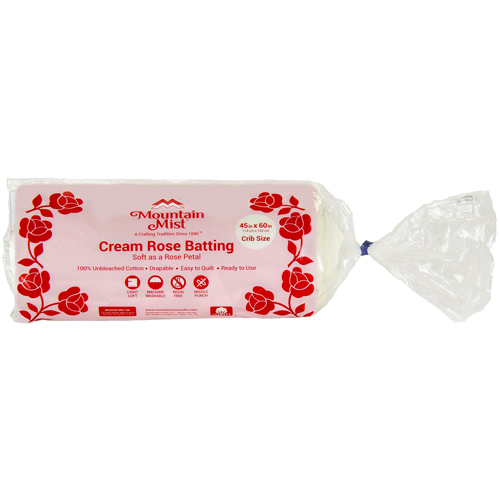 80/20 Cotton Polyester Blend Roll Batting
80/20 Cotton Polyester Blend Roll Batting is a durable batting that maintains its loft. It's lightly needle punched, thermally bonded, ready to use, and needles wonderfully by machine or hand.
Wool Blend Batting
Wool Blend Batting is perfect for any method of quilting and is available in all standard bedding sizes, from crib to king. This wool/poly blend provides enhanced strength and increased loft, giving excellent stitch definition/relief to quilting designs. You'll love this snuggle-worthy blend of 80% wool and 20% polyester!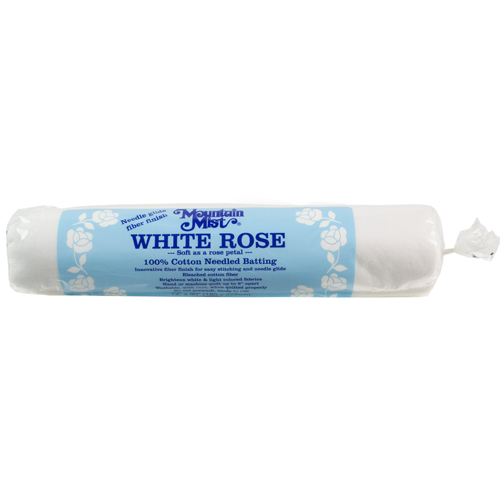 Follow us on social media for product information, inspiration, Mountain Mist history, and more!
Address
3307 Walden Avenue
Depew, New York 14043
Call Us
Phone Number (716) 683-4100
Toll-Free Number (800) 345-7150
Email Us
mountainmist@fibrix.com
Sales Inquiries
To find a distributor for our products, or to inquire about opening a wholesale account, please email mountainmist@fibrix.com or call (800) 345-7150.